PROUD TO BE MICHELIN'S

ON-SITE
MOTORSPORTS
PARTNER
---
The number of people wearing a Michelin shirt at an IMSA weekend significantly outnumbers the number of actual Michelin staff.
It's not feasible for 20+ Michelin associates to attend every single IMSA race through the year. Enter the Jackson team to support and execute Michelin's needs in public relations, social media, motorsports marketing and event operations at any given event.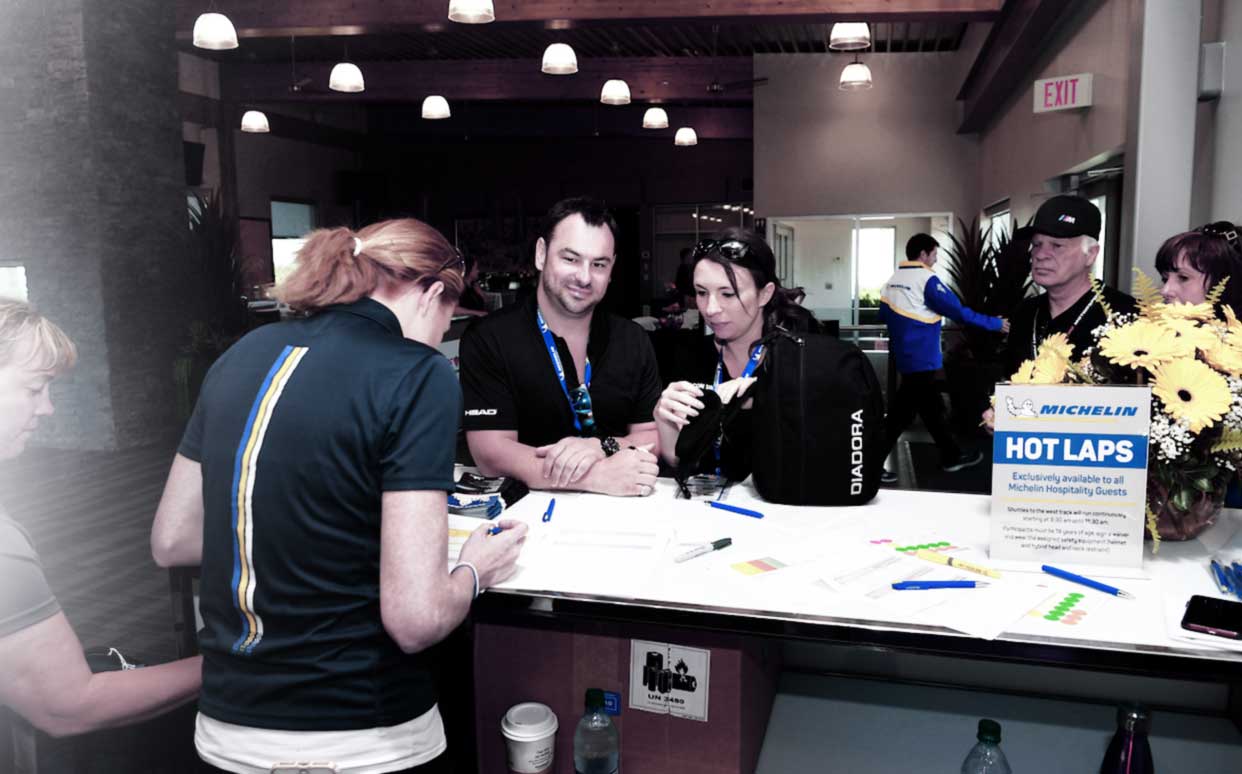 OUR ROLES
Anywhere from 10 to 30 Jackson associates support Michelin's on-site motorsport effort.
DEPENDING ON THE SCOPE AND SCALE OF THE EVENT, THESE BREAK DOWN TO:
1–2 PR SOCIAL MEDIA REPRESENTATIVES
1–5 MOTORSPORTS MARKETING SUPPORT STAFF
11–20 JACKSON CREW AT THE MICHELIN TIRE WORKSHOP
CLIENT NEEDS
PRESENT A SMART, KNOWLEDGEABLE FRONT AS LEADERS IN THE SPACE
ASSIST ON STORY AND EVENT RACE DEVELOPMENT
EXECUTE STRATEGIES, VISION AND IDEAS FOR MOTORSPORTS PROGRAM
JACKSON DELIVERABLES
CONTENT PIECES/ELEMENTS for 5–7 outlets ahead of each event (TV, digital media, owned social media channels and website), followed by post-race wrap-up for the appropriate outlets
REAL-TIME SOCIAL MEDIA POSTING, monitoring and engaging
ANALYTICAL OVERVIEW and following of each on-track session
SUPPORTING MICHELIN with pre-grid movement and podium activities
BEING THE FIRST POINT OF CONTACT between teams and manufacturers during the weekend to create/maximize opportunities and/or handle adverse situations
ASSIST IN SITUATIONAL AWARENESS/CRISIS COMMUNICATION and management in coordination with Michelin, IMSA, track and/or teams
CONDUCT INDUSTRY ANALYSIS AND MAINTAIN AWARENESS to keep apprised not just of Michelin series, but also other race series
OFFICES