THE MICHELIN VILLAGE

CONSUMER
ACTIVATION
WORTHY OF THE
OFFICIAL TIRE OF IMSA
---
The Michelin brand story is truly amazing: from its legendary racing heritage to its connection with the world's best vehicle brands to its influence on restaurants around the world.
As the Official Tire of IMSA, Michelin wanted to tell its brand story in a unique way to race fans (who can also become micro-influencers), with an immersive experience that left race fans "wowed" and educated.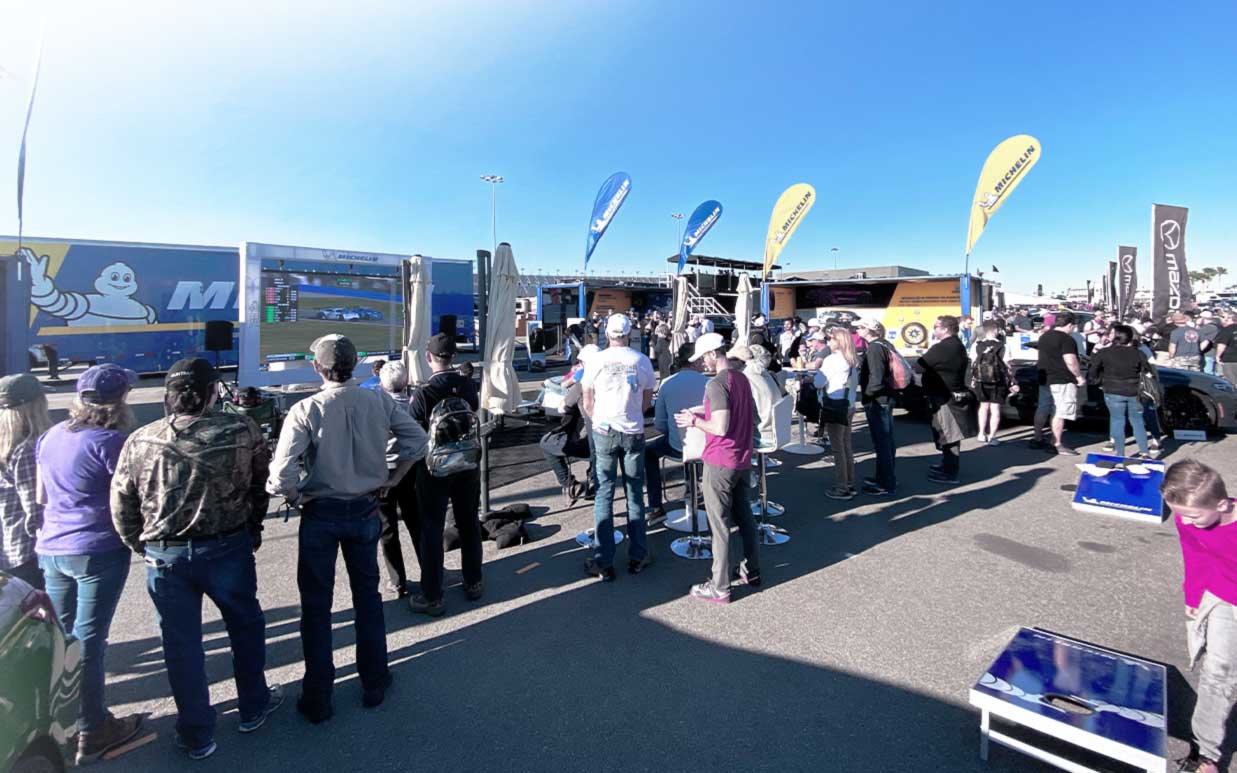 MEET "MICHELIN VILLAGE"
The answer to the "wow" factor was to create the Michelin Village, where race fans could learn about the brand, be treated like kings and queens, and rest and relax. To create the Village for select IMSA races, Jackson helped create four modular pod stations out of shipping containers and a VIP rest and relaxation area (complete with a TV, couches and meet-and-greet areas).
The pods/shipping containers could all be seamlessly transported from race to race to help tell four stories of Michelin. We helped create the stories, the graphics, the shipping containers and the transportation. The four stories included: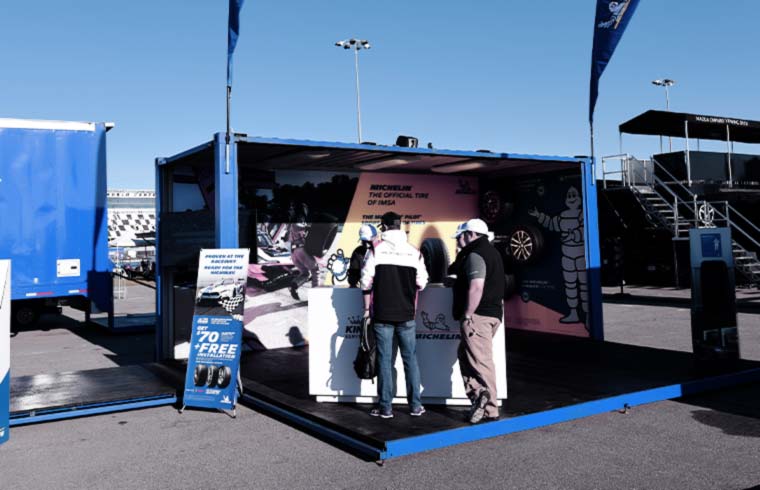 THE ORIGINAL EQUIPMENT POD
Told the story of how Michelin is custom-built to meet specific O.E. needs and performance characteristics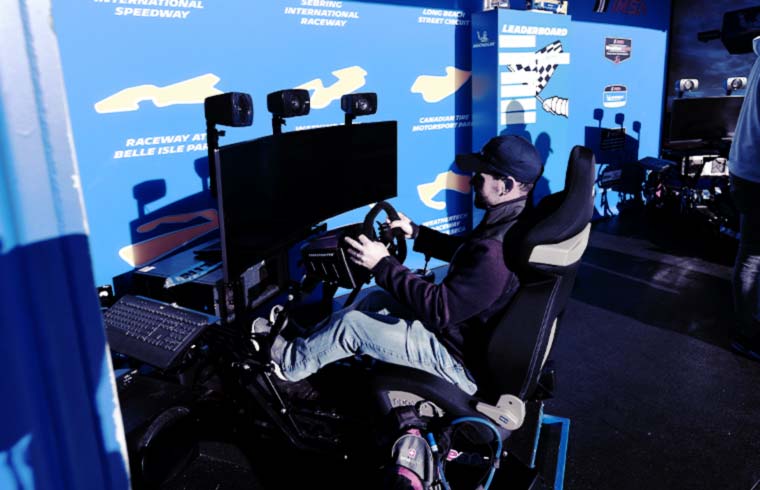 THE MICHELIN GAMING POD
Attendees could join a race simulator which recreated the exact racetrack their IMSA race was being held on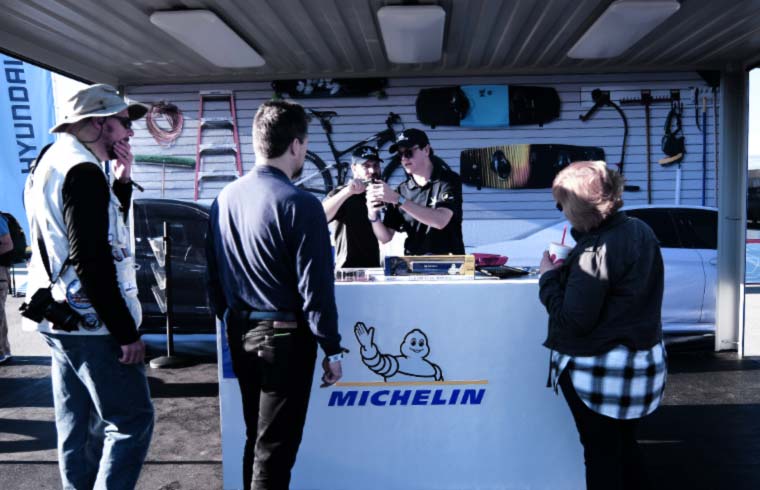 THE MICHELIN LIFESTYLE POD
Showcased how Michelin's support of mobility is all around us (not just on the racetrack)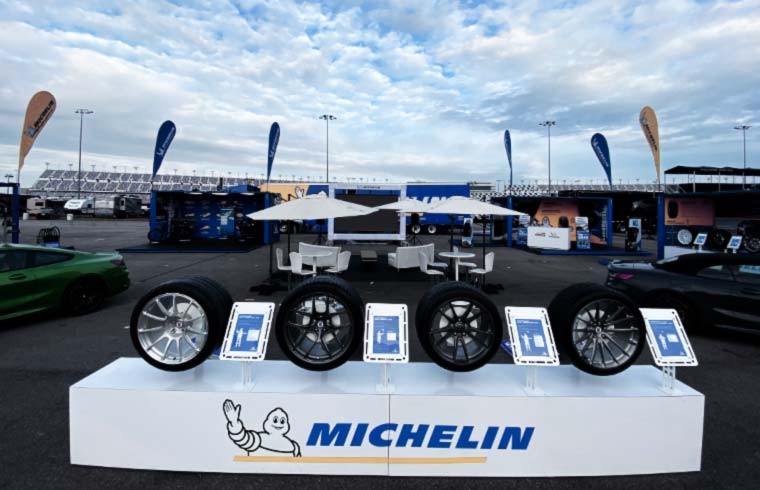 THE MICHELIN DEALER POD
Introduced that race's local dealer, along with Michelin tire technology for attendees' vehicles
THE VIP EXPERIENCE
At the Michelin Village, race enthusiasts could "ogle" brand-new vehicles, learn about the latest and greatest tire technology, watch the race highlights on the big screen, play racing games, get autographs from racers, and much more.
It truly was an immersive experience within the world of Michelin. By categorizing the four main Michelin storylines into smaller footprints (pods), each pod was able to be shipped and experienced individually at other Michelin events around the country, while also offering a cohesive, powerful, branded presentation when deployed as a group. It was the best of both worlds.
OFFICES